"We looked for a perfect value and found it…"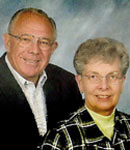 We know that in this day and age everyone is looking for value. We're no different. We might compromise on the cereal we buy or the shampoo we use. But one area we weren't willing to compromise on is our future. We looked around, visited other communities, compared pricing, amenities and services and found just what we were looking for right here in DeKalb. We were amazed at the difference in pricing and really impressed with the quality of care and service backed by Oak Crest's nearly forty years of experience. When we made our decision to make our home here at Oak Crest we knew that we were joining a life care community that not only offers value but values what is important to us.
Richard & Sharon Retrum
"Why Oak Crest and why now…"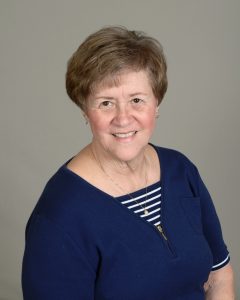 You often hear people say they haven't really given a lot of thought to retirement.  It's one of those things that will happen whether we're ready or not.  In a perfect world, we'd all stay young and healthy.  The reality is that we don't live in a perfect world, and "ready or not" will eventually catch up to us.  Don't get me wrong, I'm going to be outrunning Father Time for as long as I can and plan to do it at Oak Crest.  Oak Crest has it all.  I love my beautiful home, the great people who live and work here and the wonderful amenities and services.  Everything I could want is right at my fingertips.  Here at Oak Crest, I enjoy great meals, a state of the art wellness center and pool, and a variety of wonderful activities and events.  The guarantee of future care when I need it is the icing on the cake.    So, when people ask me, Why Oak Crest now, I respond, why not?
Joan Stanley
"I am having entirely too much fun…"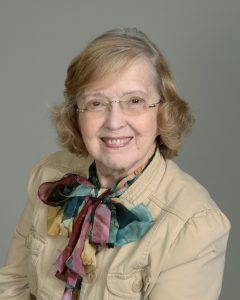 Almost forty years ago, the leaders of the local Methodist church envisioned Oak Crest.  When it opened in 1980, I began as a volunteer, a role I enjoy even today.   In 1984, my father entered Oak Crest where he received excellent care.  In 1995 I was elected to the Oak Crest Board of Trustees, and served as president when we built and dedicated a new independent addition that opened in 1999.  Fast forward ahead to 2015 and I am now a resident living in that very same addition.  I have arrived!  What am I experiencing here in my new home? I'll tell you, life at Oak Crest goes beyond delicious meals, a lovely apartment, security of life care, state-of- the art wellness programming, and many social and educational opportunities.  Life at Oak Crest means I discovered a big loving extended family.  My circle of friends has expanded and so has Oak Crest.  We are looking forward to new neighbors that we will soon call friends.  I invite you to come and experience all that Oak Crest offers.  My son, Phil, often teases me saying, "Mom, you are having entirely too much fun!" You know what?  He's right.
DiAnne Schmitt
"Make things happen…"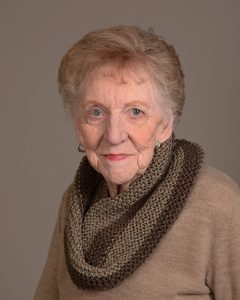 I always said when I was ready for retirement Oak Crest would be the place for me but I wasn't sure if it would fit in my budget.  So I was pleasantly surprised to find that life at Oak Crest was more affordable than I imagined.  Oak Crest has it all. With beautiful surroundings, great people, and exciting events I feel right at home.   I know, you're sitting there right now thinking you could put off a decision of this magnitude for another month maybe even another year or two.  Just remember, while you're busy waiting, the clock is ticking.  You've heard that old saying that there are two kinds of people: those who wait for things to happen and those who make things happen.  I've always been independent and deciding on life at Oak Crest means I'm still making things happen.  Oak Crest affords me the opportunity to maintain my independence while securing my future. Why wait?
Marilyn Sjoholm